Last Updated on November 29, 2021 by Guillermina
Let's look into the Arizona hummingbird festival. Arizona is one place you can witness different varieties of hummingbird species. There are seasonal, rare, as well as permanent residents of hummingbird species in Arizona.
The sweet feathered hummingbirds are loved for their very fascinating activities. These fascinating activities include hovering in a spot and flapping of wings multiple times in just one second. Acrobatic flying in different directions, humming sounds made from their wing beat, is also included.
Now there is an interesting event or festival held in Arizona just to celebrate the peak of the hummingbird population.
So, let's dive in and look into the Arizona hummingbird festival.
Hummingbird Festival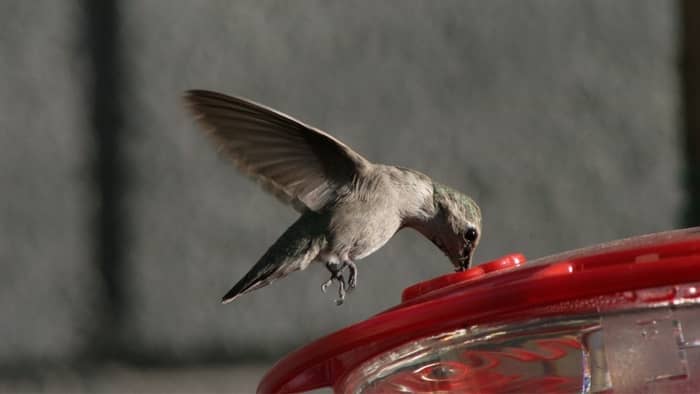 We have different hummingbird festivals held across different states in the United State. States such as Arizona, Texas, Alaska, California, Indiana, Kentucky, and many more, have different events to celebrate hummingbirds.
However, for the purpose of this article, we will be looking at the Arizona hummingbird festival.
Arizona Festival: Hummingbird's Festival
Different tours travel or make their way down to Arizona. Its to witness some unique hummingbird species during especially their festivals. In the state of Arizona, there are about 3 different hummingbird festivals or events that occur here.
They include the Annual high country hummers festival in the town of Eagar. Another interesting Arizona hummingbird festival is the Sedona hummingbird festival held in the city of Sedona. Then we have the Southeast Arizona birding festival in the city of Tucson, Arizona.
Different interesting activities take place during the Arizona festival or events. There are entertaining and educational presentations. And tours of various gardens as well as hotspots, and so on.
You can even experience banding demonstrations and birding trips. There's also the hummer or nature shopping mall to tour.
Arizona Hummingbird Festival
Sighted in the state of Arizona are 12 different hummingbirds. This state is one of the most beautiful places you can view different hummingbird species. Hummingbird enthusiast even travels a great distance to witness the different species of hummingbird here.
Held in July and August because this is the peak of the hummingbird population in this region.
So, let's briefly look into the 3 Arizona hummingbird festivals:
1.    Southeast Arizona Birding Festival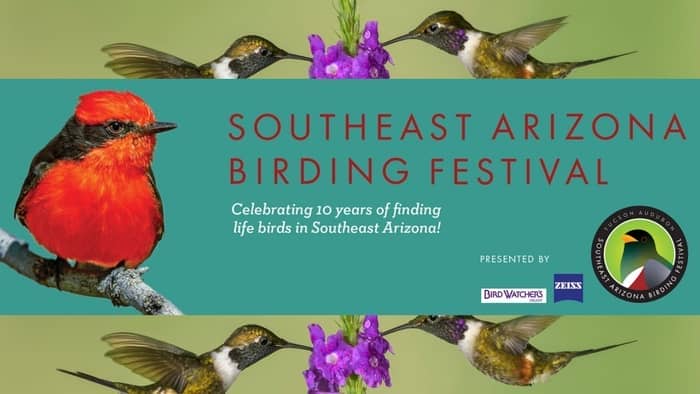 The Southeast Arizona birding festival is held in Tucson, Arizona. This event is not just about the hummingbird festival. Other fascinating and unique birds are also celebrated in this festival. Southeast Arizona is the home to different fascinating birds of diverse species.
Apart from the sweet and charming hummingbirds, there are other captivating birds to be seen here in Southeast Arizona. Some include Five-striped sparrows, Red-faced Warbler, Elegant Trogons, and many more.
The different activities or events are birding field trips. Sales of native plants, workshops, nature expo, and so on. Exciting events or activities for kids are as well included.
You can also invite your friends that are close by. Enjoy a delicious and tasty meal with friends. You can as well hear and learn from special guest speakers. Speakers with birds and wildlife experiences.
2.    Sedona Hummingbird Festival
Another fun event held in Arizona is the Sedona hummingbird festival.
Sedona on its own is a tourism hotspot. Now the addition of the hummingbird festival in Sedona makes it even more interesting.
Organized by hummingbird experts in different aspects such as gardening. Science, photography, and so on. Apart from the presentation done by hummingbird experts, the event also includes exhibits and birding trips.
This festival is often held when the population of Sedona's hummingbird is high and more diverse. Preferably when there are about 5 or 6 different species of hummingbirds. Also, 5 times the number of hummingbirds just like in the early summer.
While these migrating hummers are traveling down to their wintering ground in Mexico, they happen to pass by this area.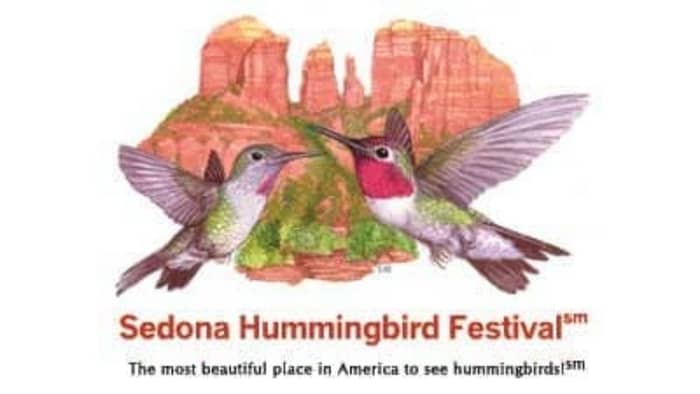 3.    Annual High Country Hummers Festival
The annual high country hummers festival is another Arizona hummingbird festival held in the town of Eagar. Organized or sponsored by the Arizona Game and Fish Department.
About the different species of hummingbird in Arizona. Held at the sipe of White Mountain Wildlife Area close to Springerville and Eagar in the White Mountains.
This event features different activities such as birding trips. Photography and breakfast and lunch with visiting friends. It also includes an interesting presentation about hummingbirds' natural history and many more.
Kid's fun activities are also included in this high country hummers festival. Kids can experience or have an opportunity to make their own hummingbird feeder. And even take it home.
This event is free and open to the public so great educative opportunities await any hummingbird enthusiast.
If you're visiting, you can even take advantage and take photos of live raptors at the Department of Adobe Mountain Wildlife Center's "critter photo booth."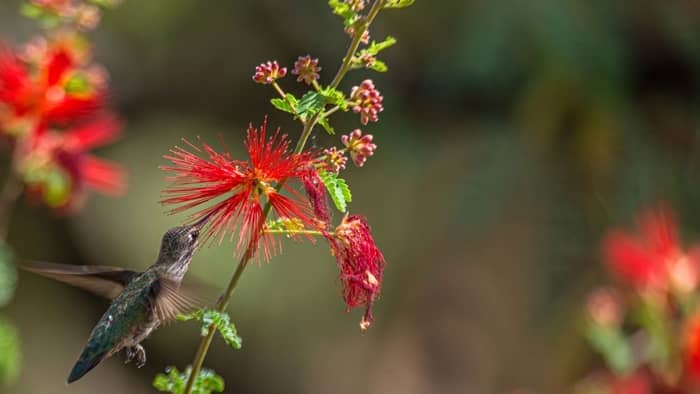 Locals Preparations For Arizona Hummingbird Festival
So, in preparation for hummingbird migration as well as this captivating event, locals or residence of Arizona makes good preparation for these birds.
Set up around various parks just to entice these sweet birds.
Read more about Why Do Hummingbirds Chase Each Other?
Final Say
Arizona is one popular place you can visit and view different species of hummingbirds. There is also the captivating hummingbird festival in Arizona you can attend and get lots of highlights.
You get to enjoy different educating and fun programs or activities in these various hummingbird events held in Arizona. Some of these educative and captivating events include birding, educational presentations by experts, tours to different gardens and hot spots, and many more.
The kids can also take part in fun activities such as them making their own nectar solution and even taking it home.
There are 3 popular Arizona hummingbird festivals. We have the Annual high country hummers festival in the town of Eagar. Then we have the Sedona hummingbird festival held in the city of Sedona. Then we have the Southeast Arizona birding festival in the city of Tucson, Arizona.
Hopefully, you've gained some things about the Arizona hummingbird festival.
Eunice is a passionate lover of hummingbirds and all things nature. She loves to observe and study the tiny birds, learning about their unique behaviors and unique features. She has written a number of articles about hummingbirds and their habitats, which have been featured in a variety of publications. In her spare time, she enjoys visiting hummingbird sanctuaries and going on bird–watching trips in her local area. She also volunteers with local wildlife rescue organizations, helping to rehabilitate injured birds. When she's not outdoors, Eunice can be found writing articles, creating bird–inspired art, and playing the flute.