Last Updated on October 31, 2021 by Guillermina
Hummingbirds are the gate to the birdwatcher world. They're equally sensational to backyard birdwatchers and pros. Since they're native to the Americas, it's easy to find a spot where you can enjoy an amazing hummingbird encounter. Hint: Arizona is one of them. Wondering where to see hummingbirds in Arizona? We know the right spots.
Introducing The Arizona Hummingbird
Arizona is one of the rare places where you can see hummingbirds year-round. There are 17 kinds living on this territory, but you can spot some of them seasonally as they migrate between the US and Mexico. The most common one is Anna's hummingbird, named after an Italian dutches. They're so effortless to find – you only need a feeder with some sugar water in your hand!
Learn  more about Hummingbird Beak Facts You Need To Know
Where To See Hummingbirds In Arizona 
Don't get us wrong – hummingbirds are abundant in Arizona. However, you do need a designated place for the ultimate birding experience. Here are a few places that work toward preserving the birds' natural habitat, feed them, and provide education.
1. Tucson Audubon's Paton Center for Hummingbirds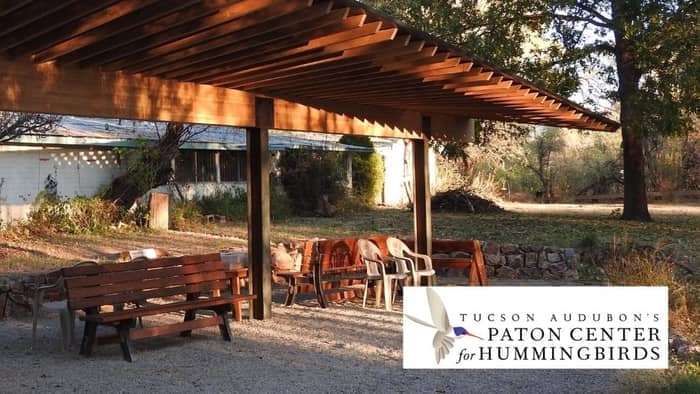 Located in the southeast, this center is the ultimate hummingbird sanctuary in Arizona. It's essentially a huge garden with trails, places to sit, and experienced volunteers. They provide an excellent experience for newbies – the volunteers on sight will help you identify the birds. There's no entry fee, but your donation goes a long way. It helps provide food, preserve biodiversity, provide educational programs and visits.
2. Ash Canyon Bird Sanctuary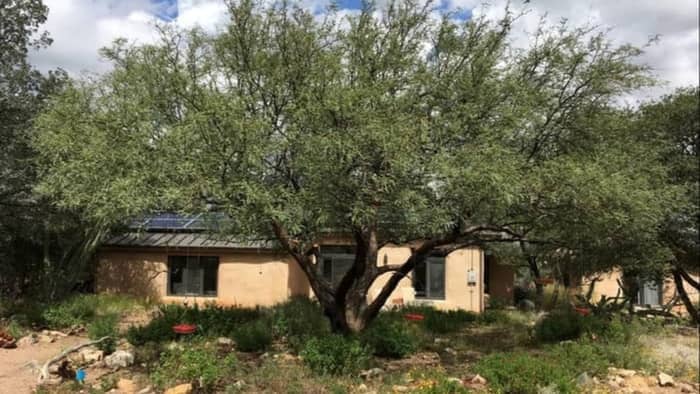 This place is the former home of Mary Jo Ballator, a nature lover who took great care of the birds in the region. It's a must-visit for bird and nature lovers. There are hundreds of flowers, multiple feeders, places to sit and enjoy the view. There are volunteers on sight to help with anything you need. Visitors claim to have spotted around 50 different kinds of birds in two hours. The hummingbirds are most active here from March to September. Entry is free of charge, but consider contributing to help preserve this remarkable place.
3. Beatty's Guest Ranch and Orchard
Are you looking for more than a day of hummingbirds encounters? This place provides overnight accommodation. It's located in Millers Canyon and offers exceptional birdwatching all day long. There's one central bird viewing spot, where over 50 hummingbirds fly around at any time. When you're not watching the hummingbirds, you can take a walk through the orchard and see the beehives.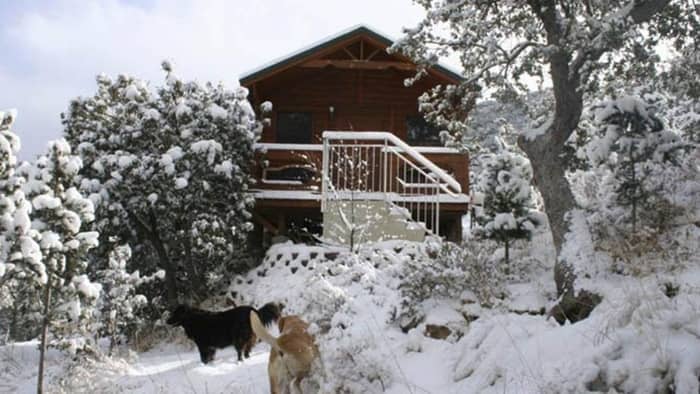 Bottom Line
Arizona is settled in the most optimal geographical position, which is why it attracts so many hummingbirds. But keep in mind that the number and kind of hummingbirds vary by season. Some of them are residents, while others are visitors or migrating. When picking a spot to observe hummingbirds, make sure you choose one dedicated to preserving the birds' natural habitat. One of those places is Ash Canyon Bird Sanctuary. They have volunteers who devote time and effort to help the visitors learn more about the birds.
Read more about Hummingbird Season In Georgia Is Longer Than You Thought